Artificial Grass Lawn Installer and Fake Grass in Palm Springs
We specialize in residential & commercial and residential projects including but not limited to: lawns & landscape, golf country clubs & putting greens, astro turf & sports fields, dog run & pet areas, pool decks and backyard patios and playground surface.
We have the experience you need to get the job done quickly and efficiently. Proudly serving Palm Springs and surrounding Cathedral City, White Water, Thousand Palms, Desert Hot Springs, Rancho Mirage, Pine Wood, Idyllwild, Palm Desert, Indian Wells, Bermuda Dunes areas. Call today!
Our business is founded by the core values that we continue to embody since the beginning – excellence, innovation, quality workmanship, and transparency. 
Fill out the form below and one of our team members will get back to you as soon as possible.
More advantages over natural lawns
Artificial Grass Lawn Installer and Fake Grass in Palm Springs, CA
If you need help with false grass, you are in the right place. Desert Grass is one of the leading artificial grass installers in Palm Springs, California and nearby areas.
We cater to residential and large commercial clients, and we have a crew of expert installers with years of experience providing the best artificial grass installation to satisfied clients.
This type of turf is also referred to as astro turf or synthetic lawn, and is popular with homeowners, businesses, and property owners because they provide numerous advantages over conventional or real grass lawn.
For starters, artificial grass products do not require much upkeep compared to natural grass. It does not require irrigation or a sprinkler system. Does not need mowing, and will not require any fertilizer every few weeks. You will save a lot of money on upkeep and maintenance, not to mention you save a lot of time and effort.
Palm Springs,
Southern California is a desert city, so not only is water a precious resource, the climate is very dry and warm for the better part of the year. This is why homeowners and businesses are turning to artificial grass because they are way easier to maintain compared to traditional grass lawns.
We are one of the leading grass specialists and artificial grass supply companies in California, and we have a singular goal to provide satisfaction to our clients. We offer FREE estimates and we are very diligent when it comes to answering all of your concerns. We provide upfront, honest pricing and will not surprise you with hidden charges.
Ready to start a project?
Contact us to get a free estimate or if you have additional questions. We're happy to help and we'll respond shortly.

We proudly do desert commercial and residential projects
Synthetic Grass for Landscapes and Lawns in Palm Springs
False grass is ideal for Palm Springs residents who don't have the time or resources to maintain natural turf. With them, you can say goodbye to lawn mowing, or sprinklers, or irrigation systems. You only need to clean your lawn every once in a while to remove debris and dust.
We cater to residential and commercial clients, and have years of experience in installing astro turf on front lawns to backyard patios, to pet areas and even rooftop patios. We always find the best artificial grass that will match a client's needs and preferences. We carry a wide range of synthetic turf products and have a broad range of services at affordable rates.
When you are finally ready to make your landscape look lush and green, you can work with our designers to ensure that your new lawn will come out beautiful. We have a long list of satisfied clients and have partnerships with contractors and arborists, so that you will never need to hire other parties. We can handle everything.
Our artificial grass will always keep your lawn looking fresh and new, because they will never die or turn into brown patches. This is why many Palm Springs residents have made the shift to false grass.
Putting greens, football fields, and more
Palm Springs Artificial Turf for Putting Greens & Sports Fields
One of the most affordable ways for you to practice your golf game is by adding artificial grass on your property. There's no need for water, mowing, or maintenance so you can practice any time you want. These faux grass products look and feel the same as natural golf courses so you can simulate the actual experience when you are practicing your strokes. They make for great backyard landscapes and are also fun for kids and adults alike!
Our product is the ideal low-cost, durable solution for various sports fields, ranging from putting greens to football, soccer and other athletic fields that use artificial grass. This is the reason why more and more sports franchises like the NFL and various highschool and college universities switched instead of wasting money on upkeep of conventional fields made of real grass.
It doesn't matter if it's raining or snowing outside – an astro grass field will always be ready for use because it will never get muddy puddles or potholes. Our contractors will ensure that every installation is complete and with working drainage, so that the field will be ready for use regardless of the weather.


Durable Outdoor Artificial Grass Pet Areas
A space in your own backyard is important if you have pets. They need a place to run around in and an outlet for their energy. But they can be a handful and will require a lot of work because they will relieve themselves on your yard from time to time. This can be a nightmare on real grass lawn equipment. But not so much on fake grass surfaces. Our faux grass surfaces use materials that are easy to clean and maintain and look good in an overview view.
The fill materials can be made out of pet-friendly variants, which can help minimize odors and keep everything more hygienic. Our artificial grass lawns will not get discolored even if you have several pets running around regularly. Our expert synthetic turf installers can help guide you towards the right kind of surface that will fit your pets' needs and the ideal landscaping solution.
Save water & money with durable low maintenance artificial turf installation
Our customers are satisfied with our service and products, because they require little maintenance and save a lot of money that would normally go to irrigation and maintenance costs, if they went with real grass. You don't have to worry about keeping grass healthy or keeping grass alive.
Qualities of Synthetic Turf
Installing Artificial Turf
There are several important parts to a professional installation. They include the top material layer, follow by an infill, then a weed barrier, a compacted base, and finally compacted soil.
The ground that it will be laid on always needs prepping. It must be compacted in order to add stability under the surface. The compacted base layer will come next, which usually comes in the form of a gravel and sand mixture. This composition is important because it allows for proper drainage.
Next will be the weed barrier, followed by the grass material and infill. The infill is added because it serves as the protection and when you purchase green artificial grass, by adding supportive structure underneath that is not easily seen in an overview view. This is why it must be spread evenly. There are many steps involved and they must be done properly to ensure that your turf artificial grass lawn is durable and can withstand long-term use. With Our company as your installers, you won't have to worry about the procedure because we have been doing this for years, and we always make sure we do everything 100% properly and use the best materials for the job.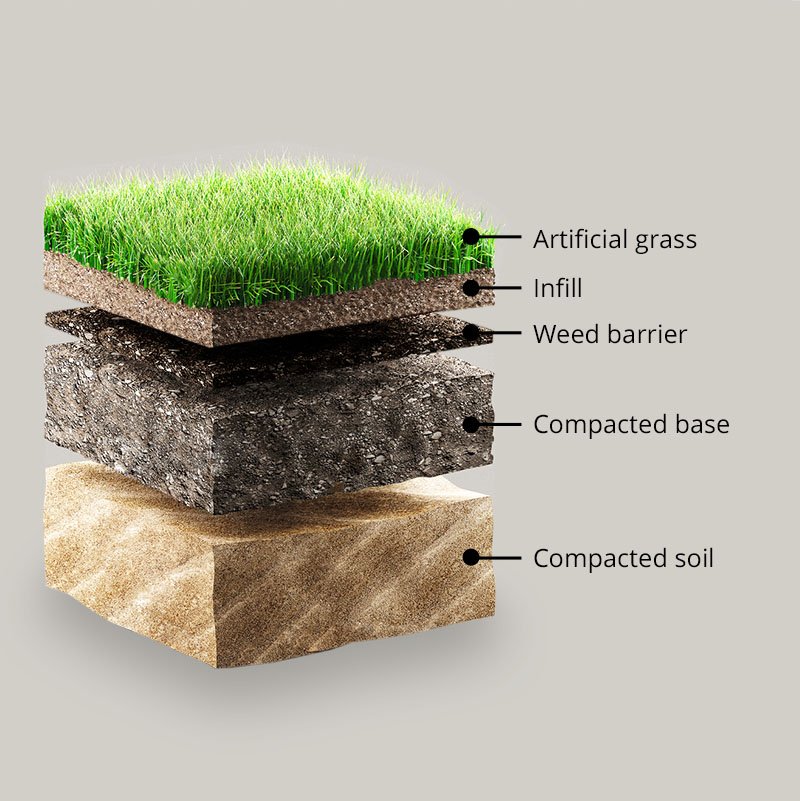 Learn about our capabilities
Desert Turf Installation Services
See our most common service areas for turf installations. We cover a wide range of residential and commercial project types. Contact us for more information and we'll discuss your project. Let us show you how to escape from costly grass maintenance!
Experienced Prompt Service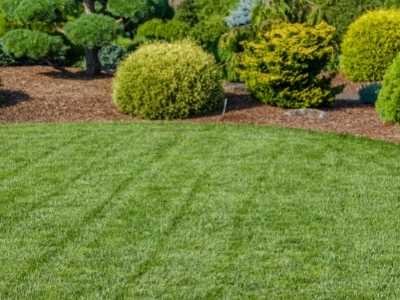 For front lawns and backyards with functional grass spaces, give your home a new turf for the entire family.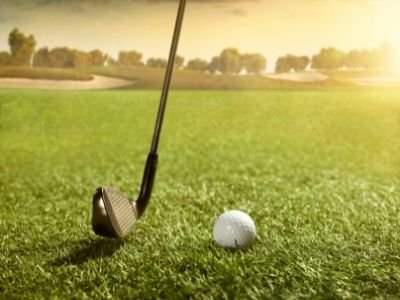 Beautiful golf and putting greens
Play on a putting green all year round with a low maintenance turf putting green using grass alternatives.
Pro astro turf sports fields
Upgrade your sports field or batting cage synthetic turf and lower your maintenance costs and conserve water.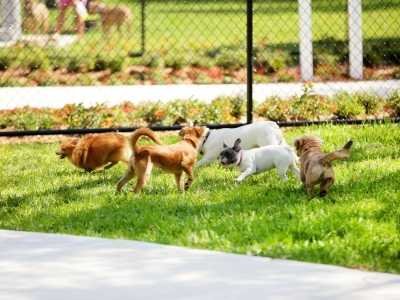 Give your pet a turf area that's fun for them and easy for you to clean. We use the perfect grass for dogs, cats and other pets.
Supplement your pool deck or patio with a beautiful synthetic lawn.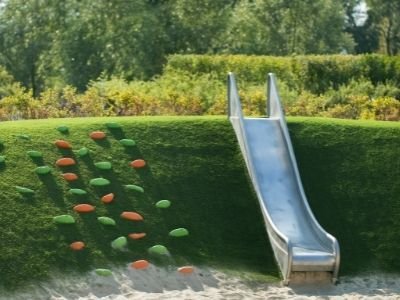 Give the kids a soft area to play on with synthetic grass that will last for years compared to grass from parks.
Synthetic Grass Frequently Asked Questions
How much does it cost to install?
It is possible to get estimates from contractors based on pricing by square foot, but it isn't always smart to do so. There are a number of other factors that business owners need to consider. All industry leaders agree on one thing: You should price each job individually and not group them together into a single price band. Every job is unique. Before you get a fair and an accurate price for installation, there are several factors that need to be considered for both residential and commercial applications with turf.
Why should I choose an astro turf for my lawn?
They have many benefits. You'll have a clean, beautiful lawn without having to spend any time mowing it. You won't need to mow or spray any chemicals. You don't have to water your lawn because it will last longer and require less maintenance. Artificial grass supply doesn't appeal to outdoor pests as much as true grass does. Your new lawn will never have any dead patches or brown spots on it. You'll enjoy long-term savings by saving water and time and hassle with no more need to break out the mower or hire a landscaping service.
Fake grass lawns have a lifespan depending on multiple variables. The quality of the soil and the installation play an important role in how long your synthetic turf lasts. The amount of traffic hitting your lawn also plays a role in how long it will stay there. Synthetic grass should be able to withstand the elements for at least 10 years and in some cases, up to 20 years. This is a real boon to business owners.
Does faux grass require watering?
One of the key advantages of of this landscape and this type of fine-looking turf is that it doesn't need constant watering. You just need to spray it with water to rinse off dust and debris from time to time. Spraying down your lawn once or twice a month is usually enough, compared to daily watering and maintenance that real grass requires.
How to Choose the Best Fake Grass Materials
There are a lot of things to consider when you hire a synthetic grass contractor artificial turf supply and choose the best grass material for your lawn. The most common considerations with turf installation service include:
How much foot traffic will the turf receive?
The consideration is exactly how much impact the fake turf will receive over its lifespan, which includes foot falls, people and dogs running around, as well as furniture. You need to choose quality fake turf installations so that it will not easily wear out or ruin the pavers. This applies to both yard landscaping pavers and city landscaping pavers.
Density and weight of the grass
The higher the density and weight of your artificial grass, the more durable it is. You should also expect that high density green turf will be more expensive, but it's expected because you're getting quality material that will last a long time.
Length of blade of grass
This has more to do with preference and needs, as the length of the blade of the green grass will primarily affect yard landscaping and its aesthetics. Different applications of desert landscape design require different lengths. for example, a picture perfect putting green in Coachella Valley water district will require much shorter grass blade lengths vs a normal backyard lawn. You don't have to worry because we can help advise you on what length of artificial grass you really need in Coachella Valley.
We convinced you to go with us, for the best installations and artificial turf supply company in California. To get these amazing people to come down to my home or business, you need to request a free, fair quote and the process will begin. We back our service with a 3-Year Guarantee.
(760) 853-5236
Mon – Fri, 9:00am – 5:00pm
Sat – 10:00am-2:00pm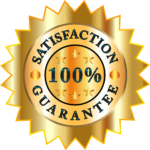 Fill out the form below and one of our team members will get back to you as soon as possible.